24 FEBRUARY – GHOST IN THE SHELL
Hi!
Includes a preview of the new map editing tool. You can't create your own worlds yet but you can play with the tool and create mini worlds inside the normal Blockscape worlds.
Also includes a bunch of fixes.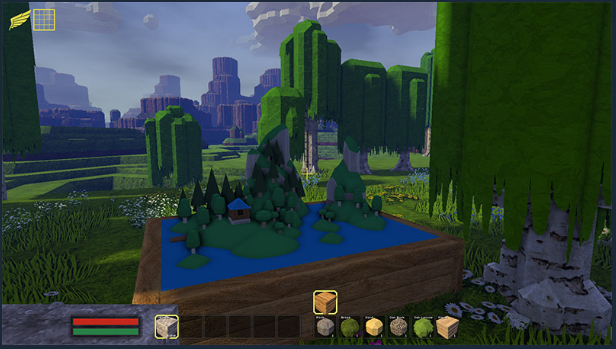 Features and fixes:
[x] Cast metals should not be marked as organic
[x] Worms should not destroy torches or lanterns
[x] Added protected spawn area to TD path finding module
[x] TD logic should care about world extents
[x] Mod: new tags: world min, world max
[x] Plastic material and fog errors
[x] Fixed a threading bug when loading meshes.
[x] New surface tesselation module (Based on marching cubes. Don't have a name for it yet. Used for mini world)
[x] Added several new mesh models for mini world (trees, houses, bridges…)
[x] New block type: Mini World
[x] Realistic world crash when loading monster parts? Yepp. fixed.
Tweet
Deprecated: Function get_magic_quotes_gpc() is deprecated in /customers/e/f/1/blockscape.com/httpd.www/v2/wp-includes/formatting.php on line 4387